Stay
Places that suit your style
Whatever type of accommodation you fancy, there are all sorts of interesting places to kick back for the night throughout Central NSW. Continue your journey in a romantic cottage set among the vines of a cool climate vineyard, or with a genuine Aussie farming family on a historic sheep farm. From charming B&Bs and boutique hotels to caravan parks and well-known favourites, there is a place here for every traveller.
Select the location for your stay and the type of accommodation you would like from the search box.
Forbes Caravan and Cabin Park
33-37 Sam Street,
Forbes, New South Wales, 2871
Contacts
Email: fccpark@bigpond.com
Phone: 02 6852 1957
COVID-19 Alert: Accommodation operations may be affected due to coronavirus. Contact this accommodation provider directly for details. For ongoing updates on travel and Covid-19 visit the government website. Forbes Caravan and Cabin Park is the closest park to the town centre. The Forbes Information Centre is 400 metres from the park, which is also the historic train station and regional bus terminal point. McDonalds Cafe is 600 metres and local cafes, shops and supermarkets just one kilometres away. They are lucky to have the beautiful Forbes Golf Course and Forbes Golf and Sportsman Hotel just across the road. ​ Forbes Caravan and Cabin Park is located on the North side of Forbes, conveniently, just off the highway in Sam Street. Make sure you look out for their distinctive PINK signage.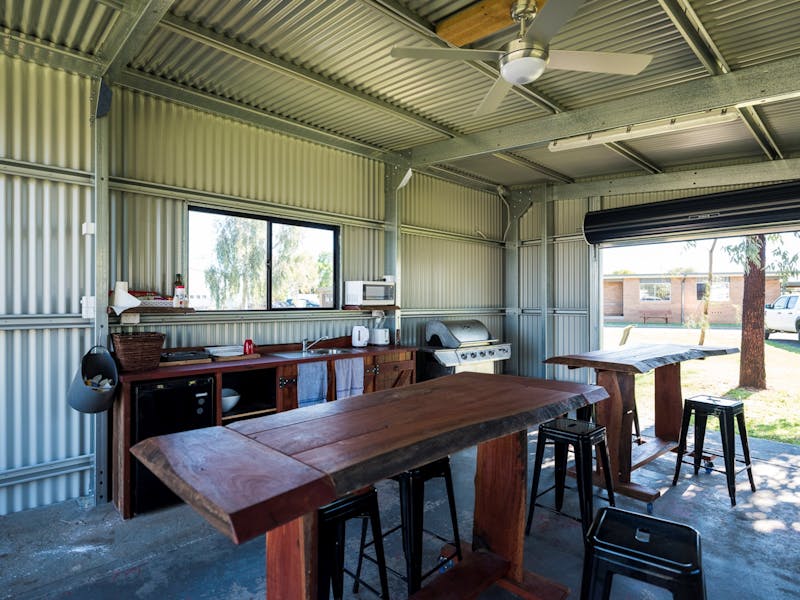 Select your region from the list below for more information on that location.