Eat & Drink
Your guide to gastronomic delights
Teeming with fantastic restaurants, wine bars, vineyards and cafes, your palate will enjoy every part of a visit to Central NSW. But the food experience in this part of the world means more than sitting down for a beautiful meal or sipping an inspiring glass of wine. Being tightly woven into the land, its history and its people, the food story here can put you in black tie and gumboots for a truffle hunt, in a farm-house kitchen learning to cook, tasting bush-tucker over a smoky camp fire or following the trail of the 100 Mile Diet.
Select the location and the type of venue you would like from the search box to filter your results.
The Dish Cafe
585 Telescope Road,
Parkes, New South Wales, 2870
Contacts
Email: dishcafe@live.com
Phone: 0425 209 138
Website: http://dishcafe.com.au/index.html
Dish Cafe is an exceptional restaurant located at the base of the world famous Parkes Dish. It features a two-storey glass outlook allowing for uninterrupted views of the Radio Telescope as it tunes into the universe. Only 20 kilometres north of Parkes and just off the Newell Highway in the NSW Central West, you can experience freshly prepared meals and sample locally made produce in the tranquil surrounds. Open Tuesday - Sunday from 8:30 - 4pm.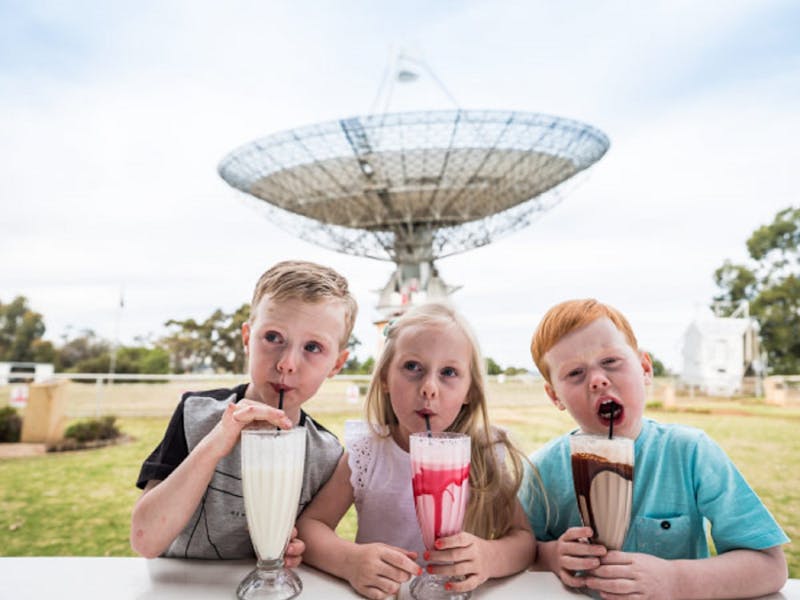 Select your region from the list below for more information on that location.