Eat & Drink
Your guide to gastronomic delights
Teeming with fantastic restaurants, wine bars, vineyards and cafes, your palate will enjoy every part of a visit to Central NSW. But the food experience in this part of the world means more than sitting down for a beautiful meal or sipping an inspiring glass of wine. Being tightly woven into the land, its history and its people, the food story here can put you in black tie and gumboots for a truffle hunt, in a farm-house kitchen learning to cook, tasting bush-tucker over a smoky camp fire or following the trail of the 100 Mile Diet.
Select the location and the type of venue you would like from the search box to filter your results.
Church Bar and Woodfire Pizza
1 Ribbon Gang Lane,
Bathurst, New South Wales, 2795
Contacts
Email: churchbar@bigpond.com
Phone: 02 6334 2300
Website: www.churchbar.com.au
The Church Bar and Woodfire Pizza is a popular drinking spot in Bathurst with amazing ambience as it is situated in an old Anglican Church School house and has a real wow factor with its grandeur. Along with great boutique beers, spirits, wines, they also make great Pizza's. Their menu is filled with pizza options named after the streets or locations of Bathurst, for example 'Panorama' - slow cooked lamb shanks with baby spinach, sweet potato, mozzarella, fetta and rosemary. And how about a pizza dessert 'Charlotte' melted milk chocolate topped with vanilla ice cream, fresh strawberries, bananas and chocolate fudge sauce. Come visit them at the end of Ribbon Gang Lane for a relaxing 'food and drink' experience in the centre of Bathurst .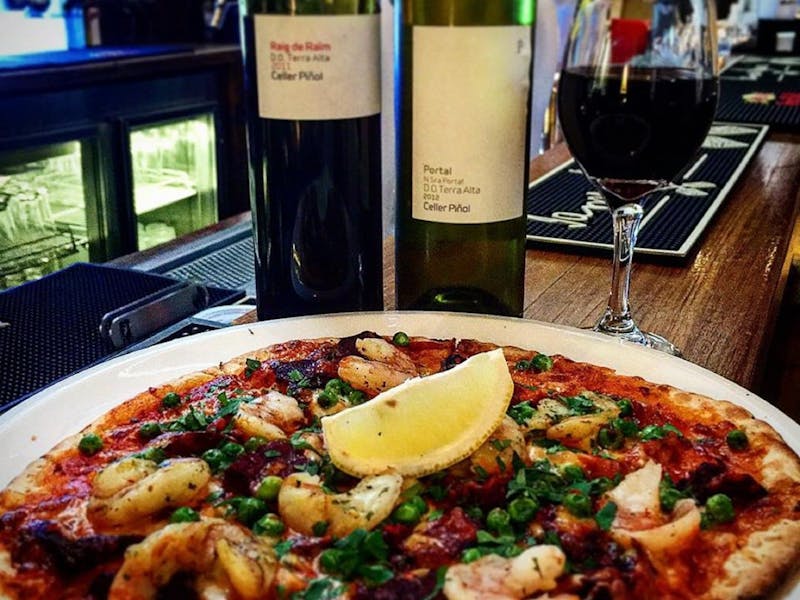 Select your region from the list below for more information on that location.