Eat & Drink
Your guide to gastronomic delights
Teeming with fantastic restaurants, wine bars, vineyards and cafes, your palate will enjoy every part of a visit to Central NSW. But the food experience in this part of the world means more than sitting down for a beautiful meal or sipping an inspiring glass of wine. Being tightly woven into the land, its history and its people, the food story here can put you in black tie and gumboots for a truffle hunt, in a farm-house kitchen learning to cook, tasting bush-tucker over a smoky camp fire or following the trail of the 100 Mile Diet.
Select the location and the type of venue you would like from the search box to filter your results.
Barrel and Larder School of Wine and Food
134 Wallace Lane,
Orange, New South Wales, 2800
Contacts
Email: events@rosshillwines.com.au
Phone: 02 6365 3223
Online Bookings: Click here to book
Website: https://www.rosshillwines.com.au/barrel-and-larder/
A custom designed cooking, function and presentation space where an intimate number of up to 12 guests can break bread and share wine around a big, welcoming kitchen table. Invite a group of friends or colleagues to learn everything from the intricacies of wine and food matching or tips on how to source the best regional produce by one of Orange's revered local chefs or producers. Food and wine lovers will savour the opportunity to closely watch their class chef, wine don or presenter working their craft. Chefs present and cook their recipes at the table so guests can easily fire questions as they fire up the pans on the stove. The group will then enjoy the delicious fare prepared – matched perfectly with Ross Hill's cool climate Orange wines of course! They can custom build your own vision for a unique class or function. Spilling out onto their stunning newly designed cellar door and courtyard space, Barrel and Larder can cater for all kinds of big ideas and numbers.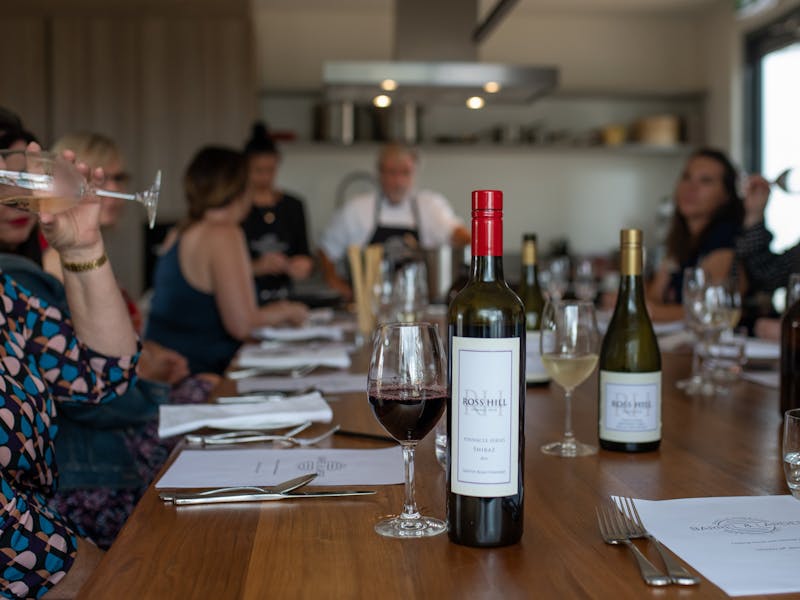 Select your region from the list below for more information on that location.