See + Do = Learn
Activities
Get ready for an unforgettable journey though architecturally stunning country towns, thoughtfully curated galleries, captivating museums and historic sites. Your visit here will take you outdoors over rich agricultural river flats, through untouched National Parks and even underground to magnificent prehistoric caves.
Select the location and the type of activity you would like from the search box.
# Party
4th December, 2021
701 The Escort Way,
Borenore, New South Wales, 2800
Contacts
Email: cellardoor@swingingbridge.com.au
Online Bookings: Click here to book
Website: https://www.swingingbridge.com.au
Come join the #Party - a chance to see the other side of Swinging Bridge. Join for a one night only #Party at Swinging Bridge. They'll have the Hashtag range paired with nibbles to be enjoyed and tasted, alongside live music to let loose to. This is not your usual view of Swinging Bridge or the team, nor your usual tasting of their wine. Lights will be dim, music will be loud, wine will be flowing. #Party runs 6-9pm. AUD20 ticket gains you access as well as a starting cocktail. Extra wine and nibbles are then AUD10 each.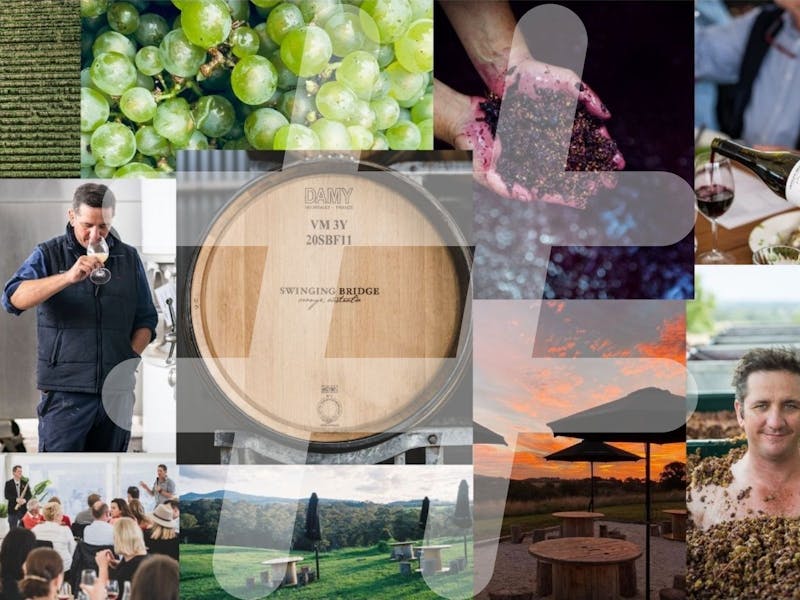 Select your region from the list below for more information on that location.