See + Do = Learn
Activities
Get ready for an unforgettable journey though architecturally stunning country towns, thoughtfully curated galleries, captivating museums and historic sites. Your visit here will take you outdoors over rich agricultural river flats, through untouched National Parks and even underground to magnificent prehistoric caves.
Select the location and the type of activity you would like from the search box.
Memorial Hill
Bushman Street,
Parkes, New South Wales, 2870
Contacts
Email: tourism@parkes.nsw.gov.au
Phone: 02 6862 6000
Website: https://visitparkes.com.au/attractions/memorial-hill/
Memorial Hill provides the best vantage point for magnificent views over Parkes and the surrounding farmlands. It is the most visible landmark in town, with its 33-metre high Shrine of Remembrance standing high over Parkes. The hill offers the opportunity for a leisurely bush walk around the monument surrounds, or a picnic in Rotary Park and adventure playground on the northern side of the hill. It is undoubtedly the most significant symbol of wartime history in Parkes and attracts many visitors each year to pay their respects to fallen soldiers, and enjoy the serenity of the surrounding area. Construction began in the 1920s, and since then it has come to recognise multiple conflicts including World War II, Korean and Vietnam wars. In 2014, Parkes Shire Council commenced work to restore the memorial and rejuvenate the surrounding precinct. Vehicle access is available during daylight hours. Pedestrian access is unlimited.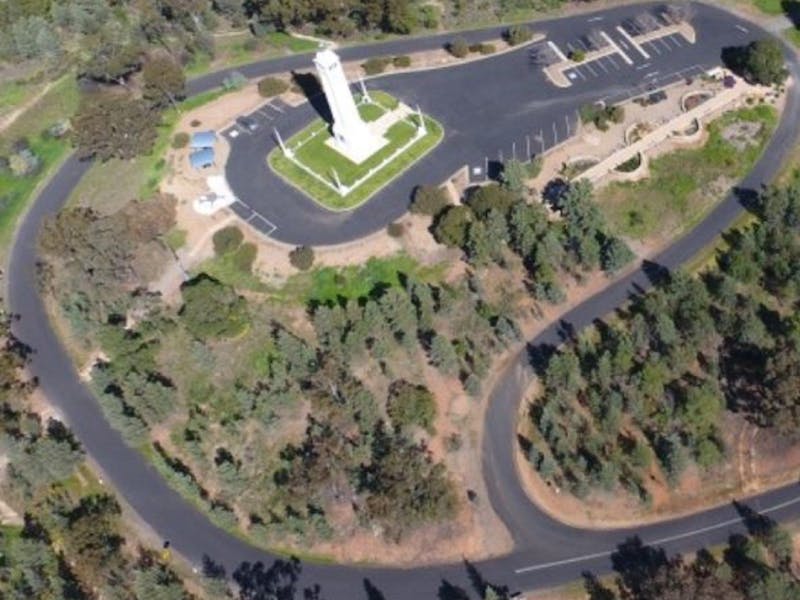 Select your region from the list below for more information on that location.