See + Do = Learn
Activities
Get ready for an unforgettable journey though architecturally stunning country towns, thoughtfully curated galleries, captivating museums and historic sites. Your visit here will take you outdoors over rich agricultural river flats, through untouched National Parks and even underground to magnificent prehistoric caves.
Select the location and the type of activity you would like from the search box.
Grenfell Aquatic Centre
Melyra Street,
Grenfell, New South Wales, 2810
Contacts
Phone: 0409 830 563
Website: http://www.weddin.nsw.gov.au/environmental-services/swimming-pools/grenfell-public-swimming-pool
The Grenfell Aquatic Centre comes complete with a colourful, modern splash pad for toddlers and babies, a small training pool and an Olympic pool – both with wheelchair access. The amenities block is fantastic with change rooms and showers, as well as separate disabled toilets and showers. There is also a baby change table and a separate first aid room. The state-of-the-art swimming club rooms and kiosk are something to behold.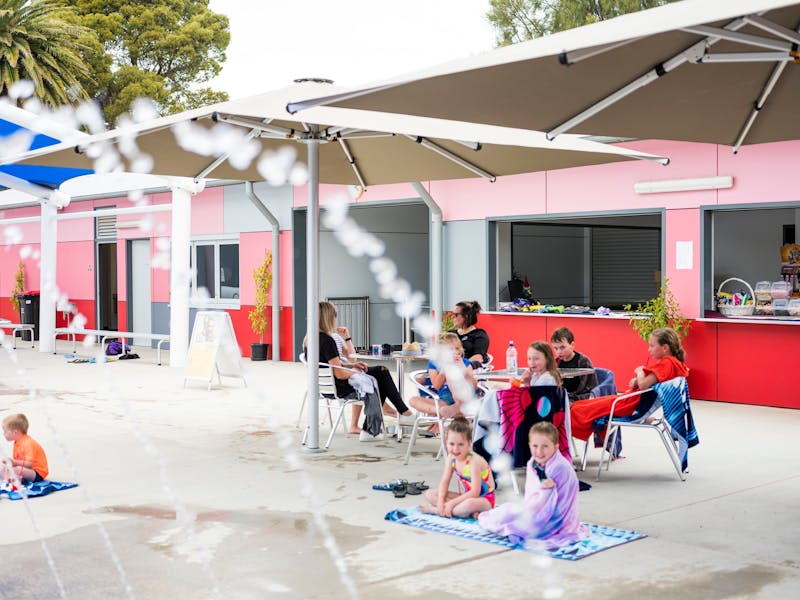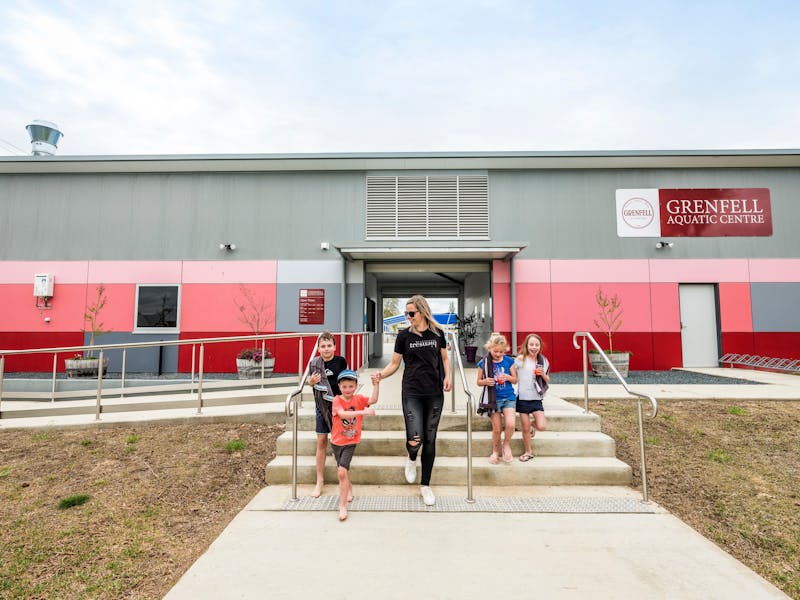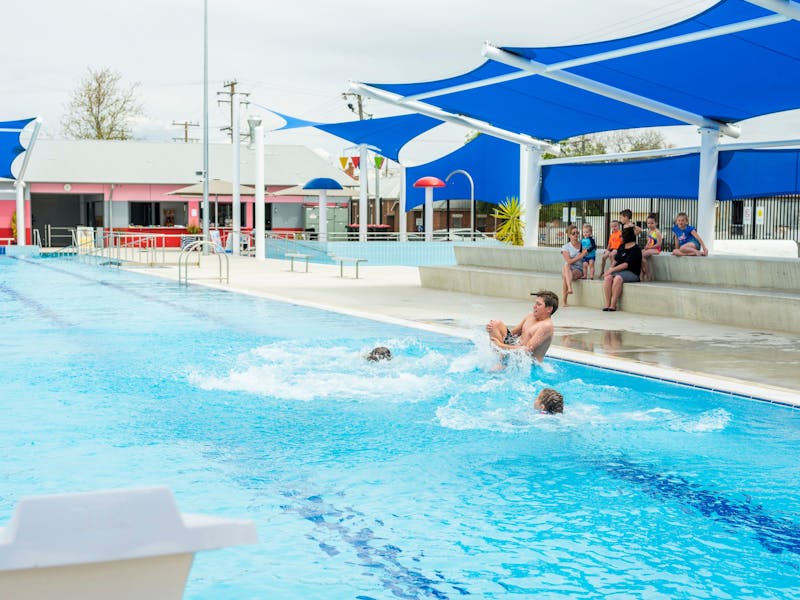 Select your region from the list below for more information on that location.