See + Do = Learn
Activities
Get ready for an unforgettable journey though architecturally stunning country towns, thoughtfully curated galleries, captivating museums and historic sites. Your visit here will take you outdoors over rich agricultural river flats, through untouched National Parks and even underground to magnificent prehistoric caves.
Select the location and the type of activity you would like from the search box.
Mayfield
530 Mayfield Road,
Oberon, New South Wales, 2787
Contacts
Email: info@mayfieldgarden.com.au
Phone: 02 6336 3131
Online Bookings: Click here to book
Website: http://www.mayfieldgarden.com.au
Ever wondered where Australia's Largest Cool Climate garden is? Wonder no more! Located 35 minutes from Bathurst, Mayfield Garden offers a great day out for the whole family. Explore hidden gems across 16-hectares, from the 13 metre tall Obelisk, behind the waterfall to the Grotto and everything in between. The numerous pathways are designed to be explored, with many nooks-and-crannies to discover. The mobility-friendly Camellia Walk that provides access from the lower to the upper sections of the garden for those with mobility aids or prams. Play the interactive garden games or take a stroll and explore all Mayfield has to offer. The 49-hectare Hawkins' Family Garden opens for seasonal festivals and features the country's second-largest English Box Hedge Maze, Cascade and Temple, Croquet Court and Rose Garden, and the Chinese Pagoda over Mayfield Lake. Taste the experience at Mayfield Café. Enjoy the seasonal farm to table menu with produce grown on-site. Come for breakfast or lunch. Book your special events, private party, corporate function, or wedding, with Mayfield. Treat yourself to an exclusive, private tour for a behind-the-scenes look. Mayfield Garden is open 363 days a year (9am – 4:30pm, final entry at 3pm.)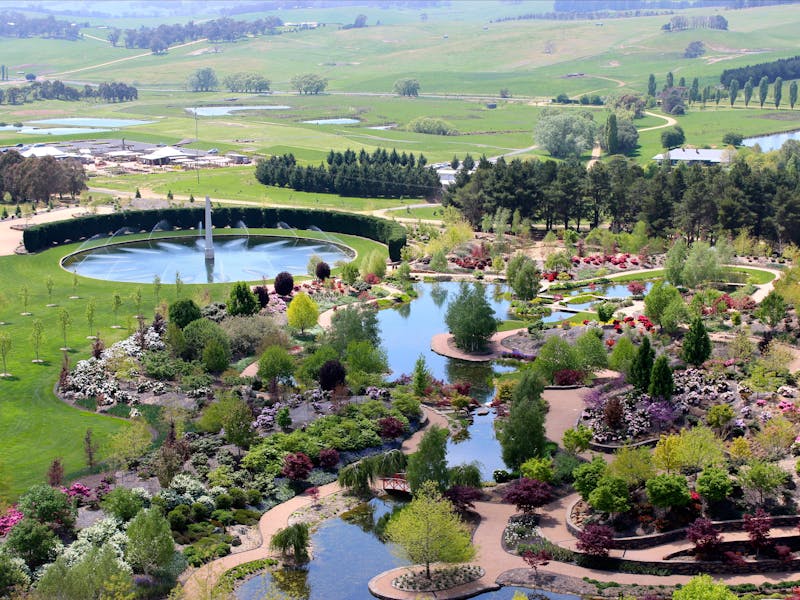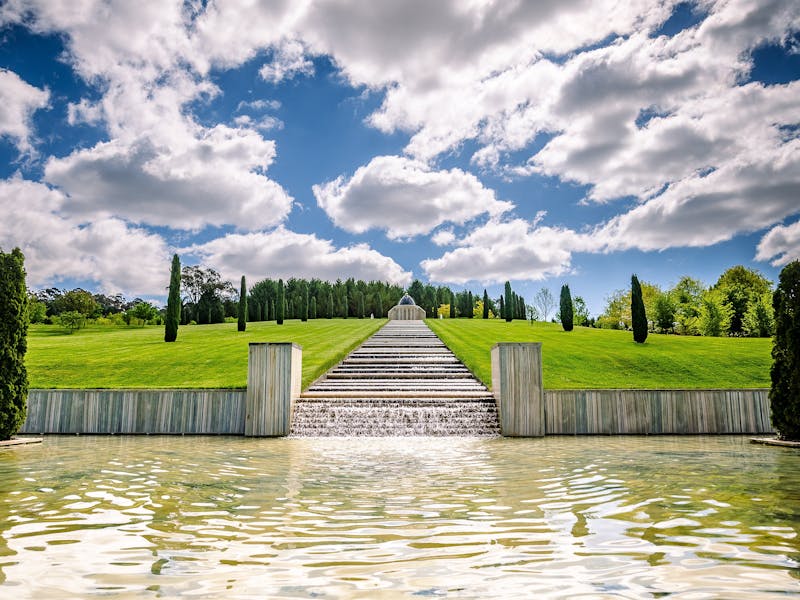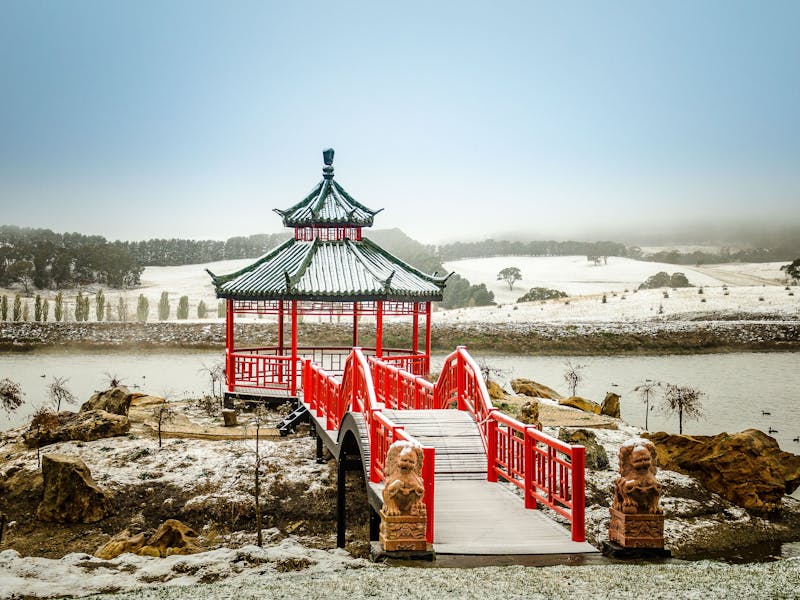 Select your region from the list below for more information on that location.