See + Do = Learn
Activities
Get ready for an unforgettable journey though architecturally stunning country towns, thoughtfully curated galleries, captivating museums and historic sites. Your visit here will take you outdoors over rich agricultural river flats, through untouched National Parks and even underground to magnificent prehistoric caves.
Select the location and the type of activity you would like from the search box.
Kings Grave - Goobothery Monument
Lachlan Valley Way,
Condobolin, New South Wales, 2877
Contacts
Email: council@lachlan.nsw.gov.au
Phone: 02 6895 1900
Website: www.lachlan.nsw.gov.au
Goobothery Monument or Kings Grave is between Condobolin and Euabalong on the Lachlan Valley Way. Surveyor-General John Oxley documented Kings Grave on 29 July 1817 on his return journey when exploring the Lachlan River. This site is a sacred burial site of an Aboriginal chief who drowned while crossing the river in a flood. On the 21 July 1913 (96 years later) Edmund Milne and a party of men located one of the carved trees still intact and the lower portion of the other. The two carved trees were removed and relocated to the Australian Museum in Sydney and a stone cairn and replica posts were erected to commemorate the Oxley expedition and the discovery of the sacred site. Today the site is over 194 years old.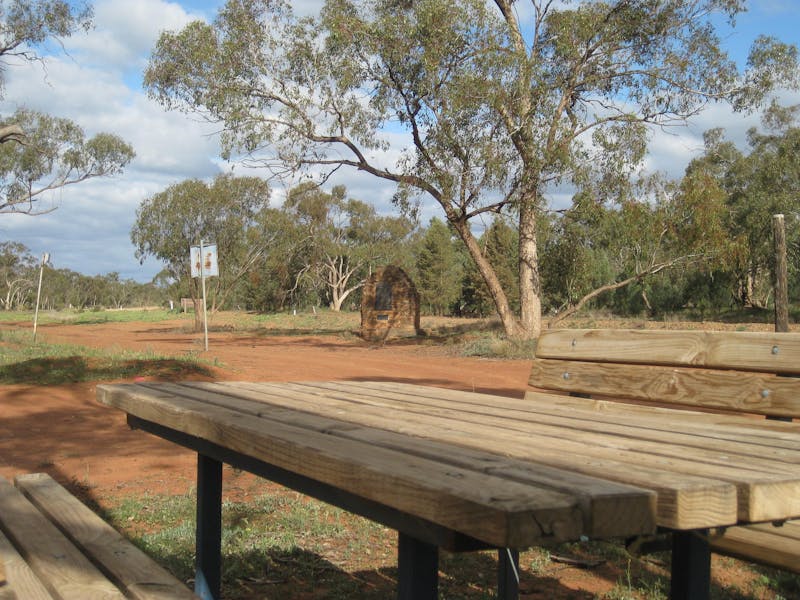 Select your region from the list below for more information on that location.