See + Do = Learn
Activities
Get ready for an unforgettable journey though architecturally stunning country towns, thoughtfully curated galleries, captivating museums and historic sites. Your visit here will take you outdoors over rich agricultural river flats, through untouched National Parks and even underground to magnificent prehistoric caves.
Select the location and the type of activity you would like from the search box.
Grenfell Art Gallery
88 Main Street,
Grenfell, New South Wales, 2810
Contacts
Email: gallery@grenfell.org.au
Phone: 02 6343 2059
Website: www.grenfell.org.au/artgallery
The Grenfell Art Gallery exhibitions feature local and regional artists and sculptors. In addition, the gallery offers a professional venue for the arts community of Grenfell and guest artists. The large light towers in the gallery means the room is full of natural light and is an unexpected delight behind the building's heritage exterior. The Gallery is also the home of the Grenfell Community Curtain, which permanently occupies the northern wall of the gallery. The vision for the curtain was 'a visual representation of the essence of the Grenfell community. The curtain serves as a tourist drawcard as it allows visitors to view local sites and past events in the richly textured artwork. The curtain is for the community, and its location ensures that everyone has an opportunity to view and appreciate it.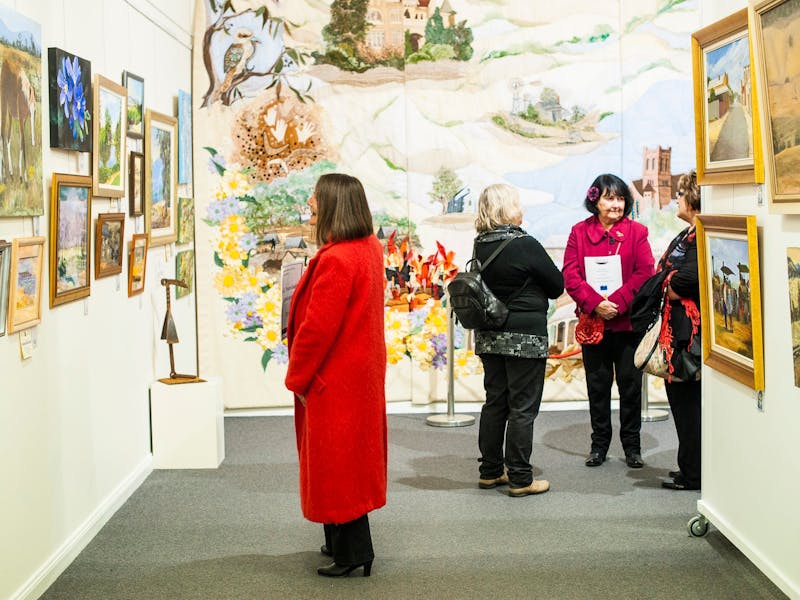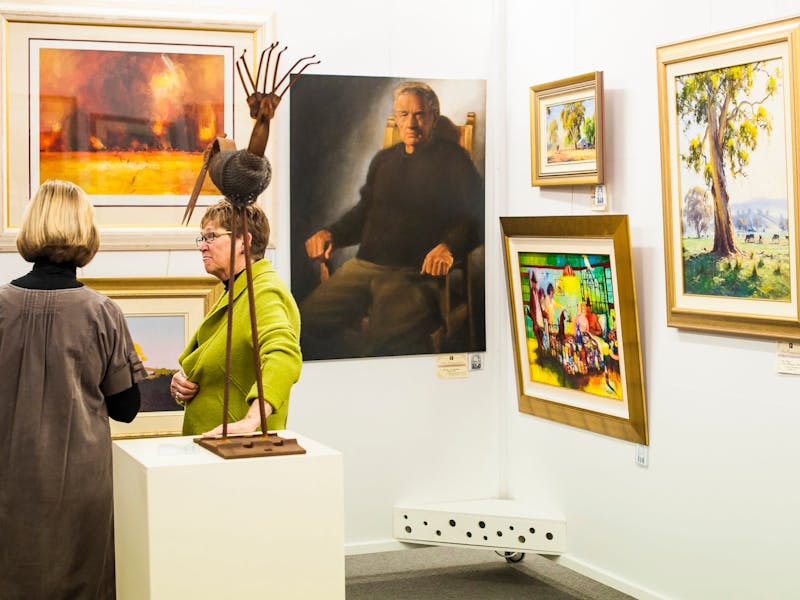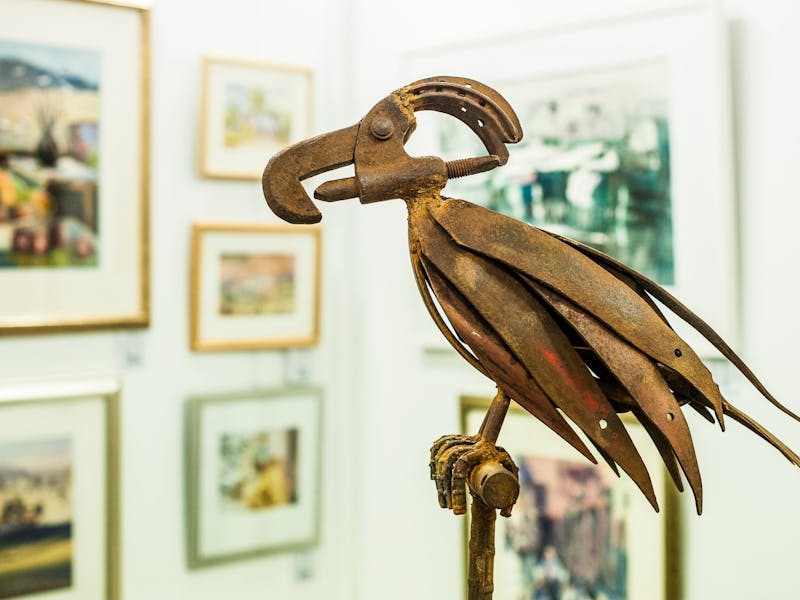 Select your region from the list below for more information on that location.