See + Do = Learn
Activities
Get ready for an unforgettable journey though architecturally stunning country towns, thoughtfully curated galleries, captivating museums and historic sites. Your visit here will take you outdoors over rich agricultural river flats, through untouched National Parks and even underground to magnificent prehistoric caves.
Select the location and the type of activity you would like from the search box.
Animals on Bikes
Obley Road,
Molong, New South Wales, 2866
Contacts
Email: info@animalsonbikes.com.au
Phone: 0411 208 240
Website: www.animalsonbikes.com.au
Animals on Bikes is a 120 kilometre paddock art sculpture trail displaying 111 two metre high structures (and some smaller letterboxes) on the back road from Molong to Cumnock to Yeoval to Dubbo Zoo. The sculptures have been created by local farmers, farmers wives, men's sheds, sculptors, preschool kids, and playgroup mums - anyone with an artistic flair! This unique creative project captures the imagination, promotes local tourist operators, showcases rural creativity, and encapsulates the spirit of regional NSW. The sculptures can be seen at anytime, the scenic road is open and the free self drive tour can be experienced at your own pace, from the window of your car or campervan. Enjoy! Pick up some wrapping paper and a tourist map at nearby Tourist Information Centres, local newsagency and cafes, to view the colourful paddock art masterpieces.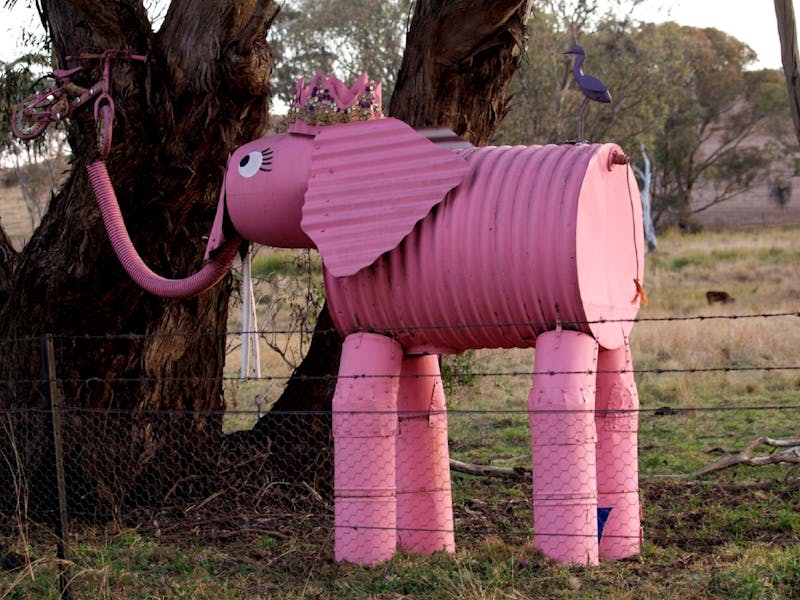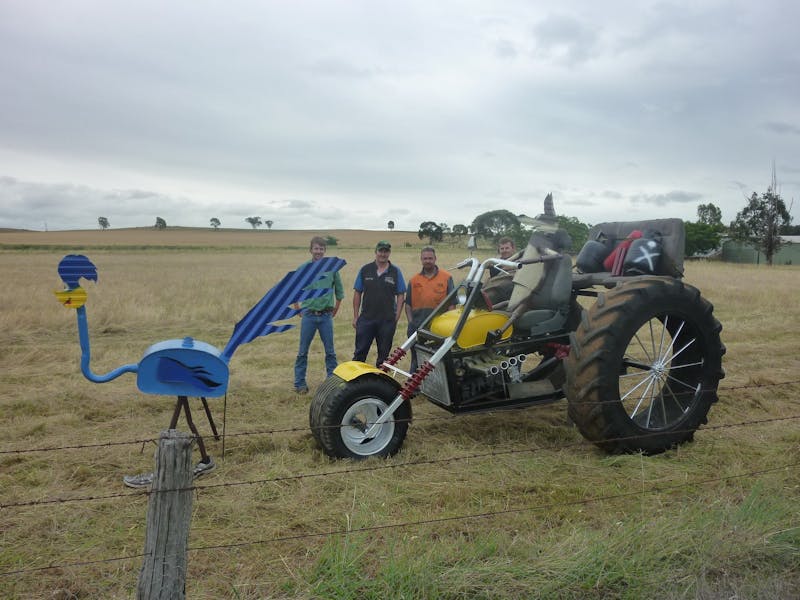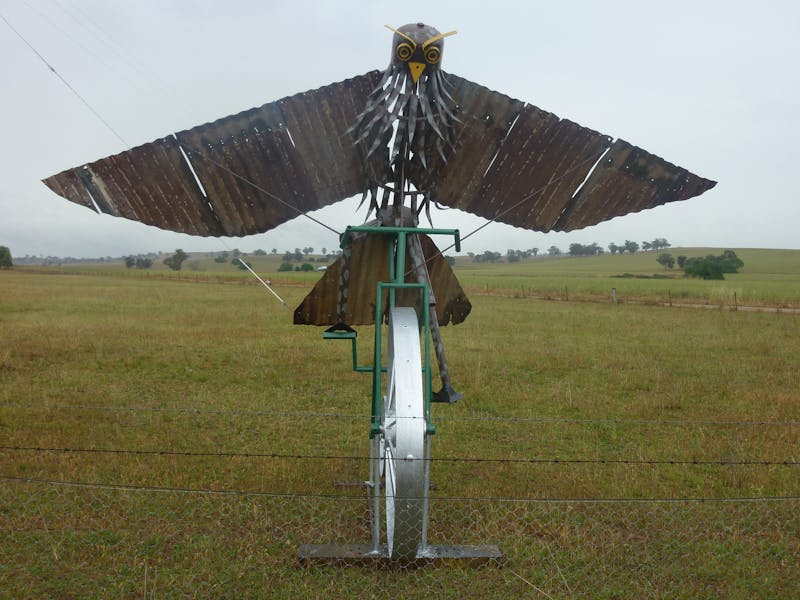 Select your region from the list below for more information on that location.