See + Do = Learn
Activities
Get ready for an unforgettable journey though architecturally stunning country towns, thoughtfully curated galleries, captivating museums and historic sites. Your visit here will take you outdoors over rich agricultural river flats, through untouched National Parks and even underground to magnificent prehistoric caves.
Select the location and the type of activity you would like from the search box.
Age Of Fishes Museum
129 Gaskill Street,
Canowindra, New South Wales, 2804
Contacts
Email: fish@cabonne.nsw.gov.au
Phone: 02 6344 1008
Online Bookings: Click here to book
Website: www.agefishes.com
The Age of Fishes Museum is located in Canowindra in the heart of the beautiful Central West of NSW and is the #1 tourist attraction in the Canowindra area. It is located on the edge of town in a flat and accessible area with easy parking. Imagine a world ruled by fish! Long before the dinosaurs the mighty rivers of the Central West teamed with bizarre ancient fishes - fish with armoured shells, fish with lungs, and huge predators with jaws like crocodiles. Thousands of their fossils were found at Canowindra and give a unique glimpse into the Devonian Period - the 'Age of Fishes'. The Museum displays many of these beautiful fossils together with live aquarium displays and wonderful recreations of life in the Devonian. The Age of Fishes Museum offers two permanent exhibitions, an education hub, a picnic area, and a geological time-walk set in beautiful gardens. Bring a picnic or barbecue in the peaceful grounds while the kids play on the giant games boards. Groups are welcome- please book in advance for groups of 10 or more. There is also a well-stocked shop on site which includes local honey and produce as well as a huge range of fossils, educational items and gifts.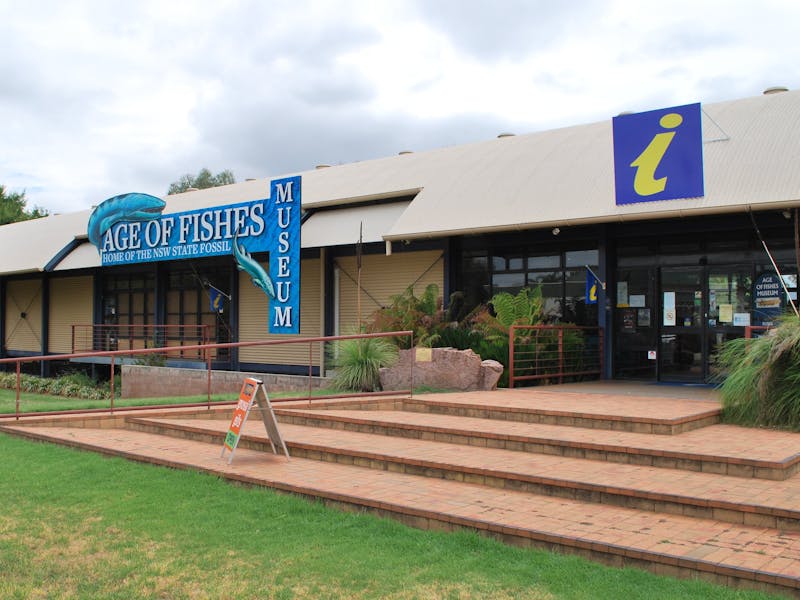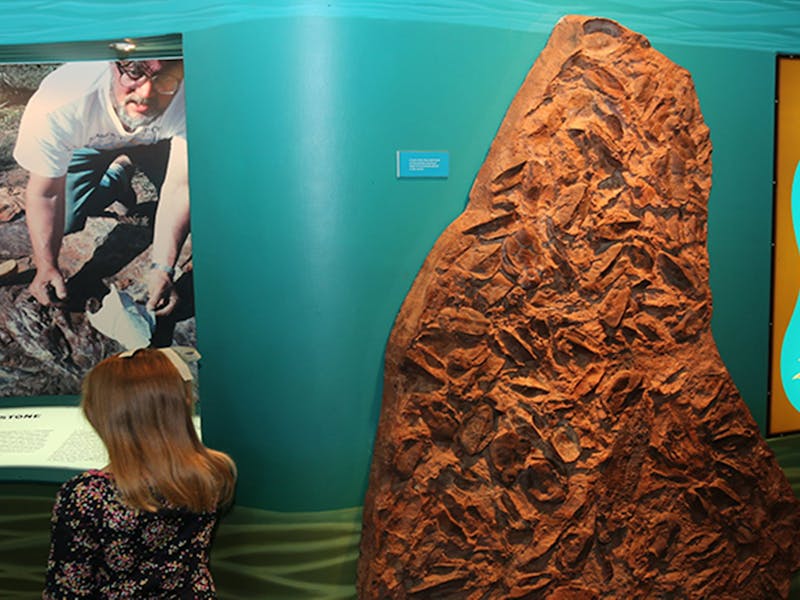 Select your region from the list below for more information on that location.