Stay
Places that suit your style
Whatever type of accommodation you fancy, there are all sorts of interesting places to kick back for the night throughout Central NSW. Continue your journey in a romantic cottage set among the vines of a cool climate vineyard, or with a genuine Aussie farming family on a historic sheep farm. From charming B&Bs and boutique hotels to caravan parks and well-known favourites, there is a place here for every traveller.
Select the location for your stay and the type of accommodation you would like from the search box.
The Millhouse at Athol Gardens
84 Newbridge Road,
Blayney, New South Wales, 2799
Contacts
Email: atholgardens@bigpond.com
Website: www.atholgardens.com.au
Set in the heart of Blayney on a working cattle farm The Millhouse is a two-bedroom, 1 1/2 bathroom cottage. This heritage-listed, enchanting and award-winning accommodation was built in 1865 as a mill. It is the most intact of the four mills built in the region. It has many characterful aspects with mellow clay fired bricks made on the property.   The Millhouse is nestled in a 6-acre garden and offers a private and peaceful getaway. Its country-style kitchen has been thoughtfully renovated with a Belling double oven and stone benchtops, dishwasher and butcher's block. Bask in the beauty of the garden on the terrace, or enjoy a game of croquet or pétanque on the lawn. Gather around the barbecue or cook in the chef-happy kitchen. Enjoy comfort, serenity, generosity and friendliness ...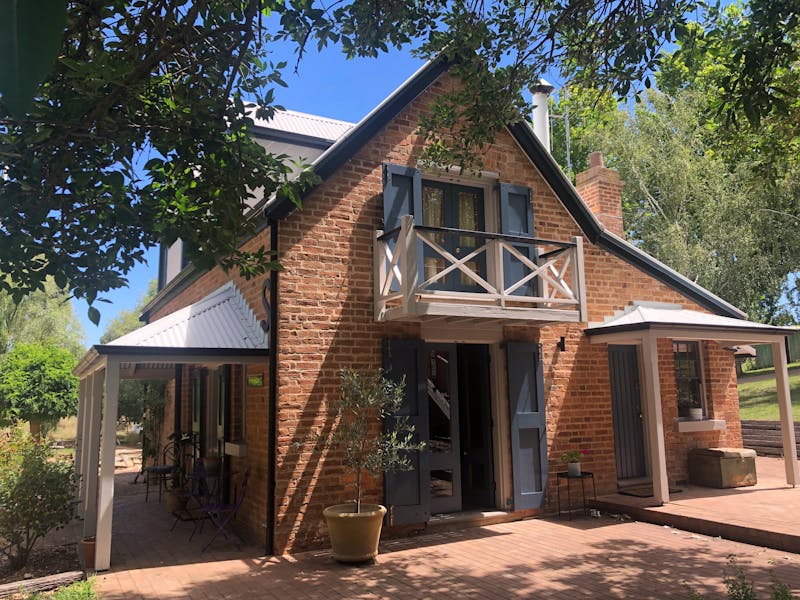 Select your region from the list below for more information on that location.