Stay
Places that suit your style
Whatever type of accommodation you fancy, there are all sorts of interesting places to kick back for the night throughout Central NSW. Continue your journey in a romantic cottage set among the vines of a cool climate vineyard, or with a genuine Aussie farming family on a historic sheep farm. From charming B&Bs and boutique hotels to caravan parks and well-known favourites, there is a place here for every traveller.
Select the location for your stay and the type of accommodation you would like from the search box.
Alloggio Bathurst
44 Morrisset Street,
Bathurst, New South Wales, 2795
Contacts
Email: Bathurst@alloggio.com.au
Phone: 02 6332 1777
Online Bookings: Click here to book
Website: https://www.alloggiobathurst.com.au/
Alloggio Bathurst offers 60 self-contained studio units, providing affordable short and long term stay for travellers. Close to CBD, Manning Aquatic Centre, John Matthew's complex, tennis and basketball and all major attractions. Each apartment has a fully equipped kitchenette complete with kitchen utensils, cook-top, full size fridge and microwave. With reverse cycle air-conditioning ensuring comfort all year round. Courtyard or balconies with outdoor furniture to enjoy the weather.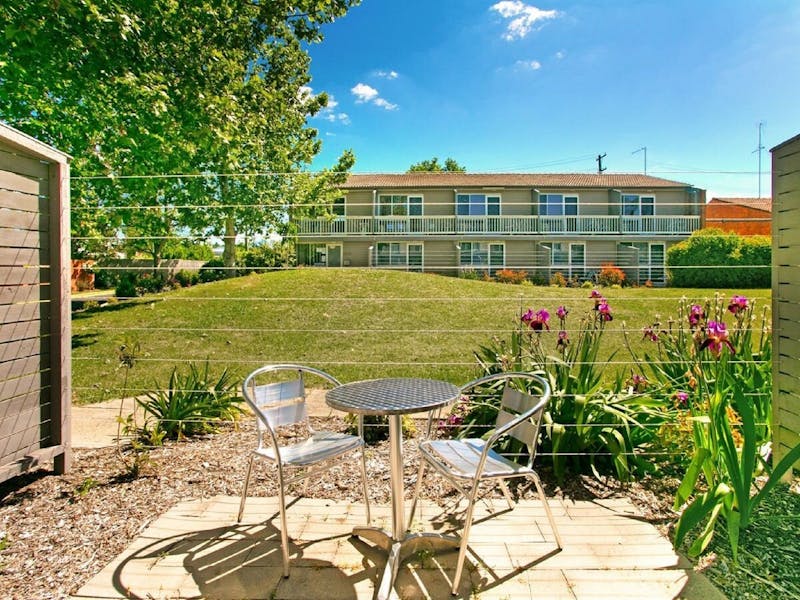 Select your region from the list below for more information on that location.