Eat & Drink
Your guide to gastronomic delights
Teeming with fantastic restaurants, wine bars, vineyards and cafes, your palate will enjoy every part of a visit to Central NSW. But the food experience in this part of the world means more than sitting down for a beautiful meal or sipping an inspiring glass of wine. Being tightly woven into the land, its history and its people, the food story here can put you in black tie and gumboots for a truffle hunt, in a farm-house kitchen learning to cook, tasting bush-tucker over a smoky camp fire or following the trail of the 100 Mile Diet.
Select the location and the type of venue you would like from the search box to filter your results.
Ironbark Espresso
97 Adelaide St BLAYNEY NSW 2799,
Blayney, New South Wales, 2799
Contacts
Email: ironbarkespressobar@gmail.com
Online Bookings: Click here to book
Website: https://ironbarkespresso.godaddysites.com/
Ironbark Espresso Bar is located in the cottage adjoining the Visitor Information Centre on Adelaide Street in Blayney, New South Wales. Ironbark Espresso proudly serves barista-made locally sourced Fish River Roasters Coffee as well as Remy and Max tea. Breakfast, brunch, house-made sweet treats for morning tea & T/A lunch are served with pride six days per week. Sunny days guarantee that the north-facing wrap-around verandah will be full of guests and travellers/tourists enjoying a hot or cold drink, breakfast/brunch or a delicious house-made sweet treat. On not-so-sunny days, Ironbark offers comfortable and cosy seating inside the cafe with free WiFi!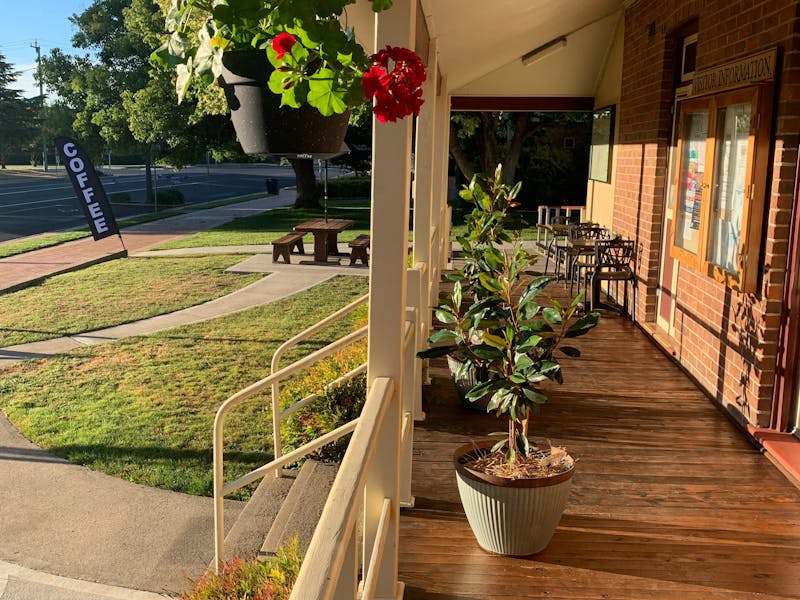 Select your region from the list below for more information on that location.