Eat & Drink
Your guide to gastronomic delights
Teeming with fantastic restaurants, wine bars, vineyards and cafes, your palate will enjoy every part of a visit to Central NSW. But the food experience in this part of the world means more than sitting down for a beautiful meal or sipping an inspiring glass of wine. Being tightly woven into the land, its history and its people, the food story here can put you in black tie and gumboots for a truffle hunt, in a farm-house kitchen learning to cook, tasting bush-tucker over a smoky camp fire or following the trail of the 100 Mile Diet.
Select the location and the type of venue you would like from the search box to filter your results.
The Hub Espresso Bar & Eatery
52 Keppel Street,
Bathurst, New South Wales, 2795
Contacts
Email: thehubbx@gmail.com.au
Phone: 02 6332 1565
Website: https://www.thehubcafe.com.au/
The Hub Espresso Bar and Eatery is a vibrant and welcoming cafe located in the popular Keppel Street precinct of Bathurst. A great place to catch up with friends and family all year round - in their leafy courtyard under our stunning red umbrellas or inside next to the fireplace in winter. With a generous menu, full of fabulous dishes for breakfast and lunch, and everything in between, you are spoilt for choice, and we source high quality, fresh produce – locally, wherever possible. Their Hub Blend coffee is renowned, roasted locally by Fish River Roasters and we're also licensed, offering a range of local and organic wines and craft beers. The Hub Espresso Bar and Eatery team is friendly, talented and experienced – they'll go above and beyond to make your dining experience special.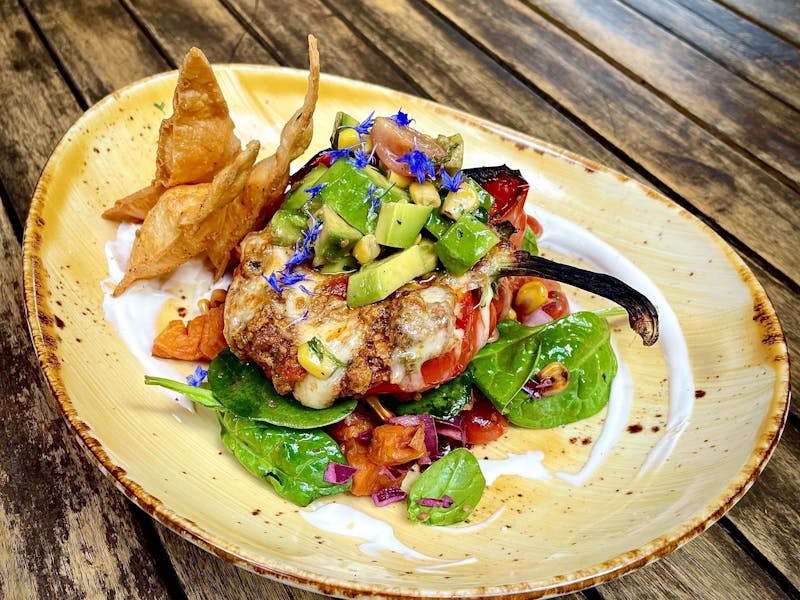 Select your region from the list below for more information on that location.