Eat & Drink
Your guide to gastronomic delights
Teeming with fantastic restaurants, wine bars, vineyards and cafes, your palate will enjoy every part of a visit to Central NSW. But the food experience in this part of the world means more than sitting down for a beautiful meal or sipping an inspiring glass of wine. Being tightly woven into the land, its history and its people, the food story here can put you in black tie and gumboots for a truffle hunt, in a farm-house kitchen learning to cook, tasting bush-tucker over a smoky camp fire or following the trail of the 100 Mile Diet.
Select the location and the type of venue you would like from the search box to filter your results.
Birdie Noshery & Drinking Establishment
120-122 Summer Street,
Orange, New South Wales, 2800
Contacts
Email: birdie@lolliredini.com.au
Online Bookings: Click here to book
Website: www.birdienosherydrinkingest.com
BIRDIE, by the girls from Lolli's is a new community focused hang out that strives to provide generous food, drinks & hospitality. The venue has evolved as a response to the changing nature of the way people like to eat, drink & relax. Leah's wine list extends from the best locals through to an eclectic collection from further afield. Expect an ever changing & evolving selection by the glass. There will be plenty of Craft beer & a neat little cocktail list, including a few on tap! Expect a delicious line up of food with a menu curated by Simonn . Simple, generous, well cooked & satisfying, just what you would expect from the 'Lolli's' team, think brunch, tapas, oysters, sambos & more substantial offerings all day long. Ms Georgie's fun Euro-esque salon styled fit out is invitingly comfortable with smoky mirrors, dimmed lights & Max Ernst birds. Henri Rousseau 'The Dream' backdrop takes centre stage & contrasts against the grandeur of the enormous brass bar. Pull up a stool & let our expert team BIRDIE take care of you.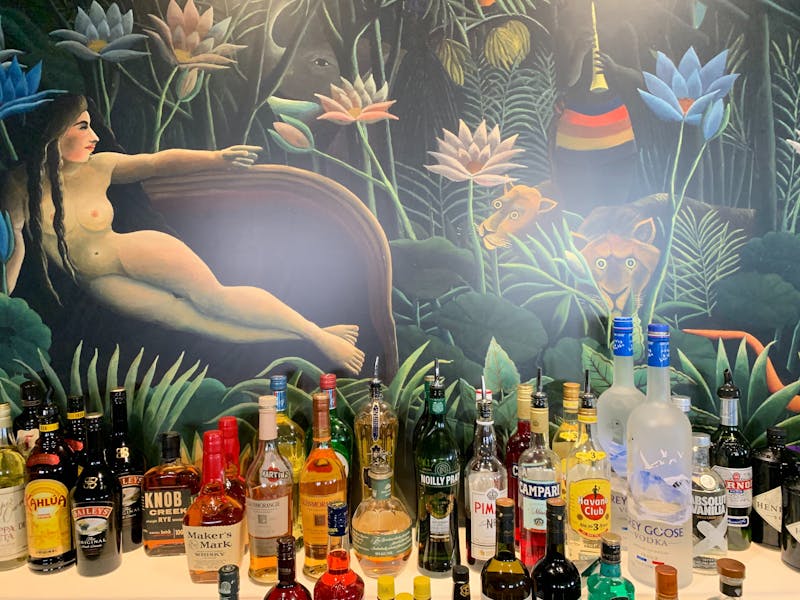 Select your region from the list below for more information on that location.