See + Do = Learn
Activities
Get ready for an unforgettable journey though architecturally stunning country towns, thoughtfully curated galleries, captivating museums and historic sites. Your visit here will take you outdoors over rich agricultural river flats, through untouched National Parks and even underground to magnificent prehistoric caves.
Select the location and the type of activity you would like from the search box.
Cowra Civic Centre
Corner Darling Street and Bartlett Avenue,
Cowra, New South Wales, 2794
Contacts
Email: civiccentre@cowra.nsw.gov.au
Phone: 02 6340 2130
Website: https://www.cowraciviccentre.com/
The Cowra Civic Centre regularly hosts live performances, cinema screenings, civic events, balls and seminars. The centre has two spaces - the main auditorium seating 335 people and the theatrette seating up to 80 people. Located on Wiradjuri Country in Central West NSW, the Cowra Civic Centre was officially open December 5, 1969. The first performance took place on 18 March 1970 - a production of Sweeney Todd, a play performed by the Cowra Musical & Dramatic Society as part of the Festival of Lachlan Valley (now known as the Festival of International Understanding). Since then the venue has gone on to host live performances, civic events, film screenings, balls, weddings and even a wrestling match.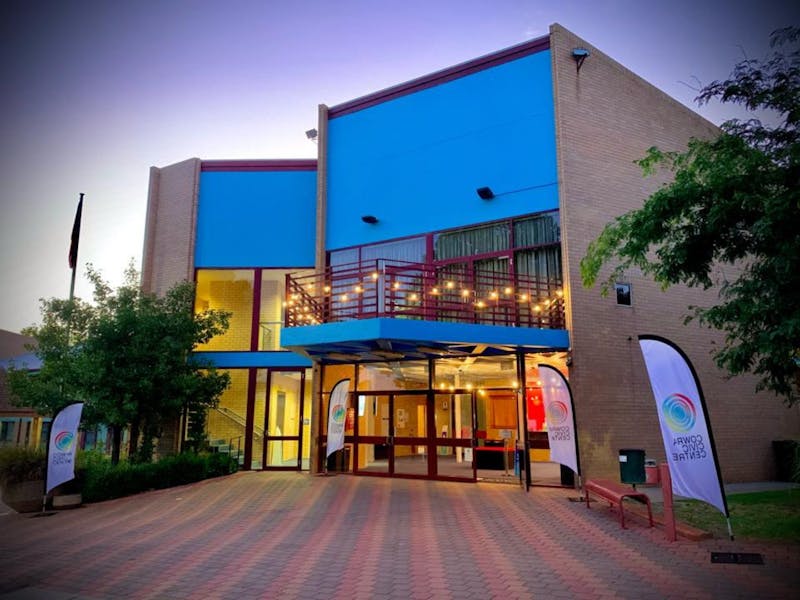 Select your region from the list below for more information on that location.