See + Do = Learn
Activities
Get ready for an unforgettable journey though architecturally stunning country towns, thoughtfully curated galleries, captivating museums and historic sites. Your visit here will take you outdoors over rich agricultural river flats, through untouched National Parks and even underground to magnificent prehistoric caves.
Select the location and the type of activity you would like from the search box.
Ash's Speedway Museum
10 Bradwardine Road,
Bathurst, New South Wales, 2795
Contacts
Email: margarety5@hotmail.com
Phone: 02 6332 3358
Website: http://www.ashspeedwaymuseum.com.au/
Ash's Speedway Museum is open weekends, Public Holidays or by appointment. The museum is the largest collection of speedway memories in the Southern Hemisphere. It holds a large collection of Bathurst's Bluey Wilkinson, the first Australian champion of the World. The collection also includes items from the 1920's and from all over the world. Speedway in Bathurst dates back to the 1920's, with many speedway stars originating from Bathurst and surrounds. These include Bluey Wilkinson - 1938 World Speedway Champion, Glen McDonald - 1970's star, Johnny Langfield 1960's to 1970's and present day NSW captain Tim Heffernan. On show now, they have six Golden helmets which Ivan Mauger won in six world championships. These helmets have never been displayed before in a museum. They now have the largest collection of Ivan Mauger history in the Southern hemisphere. Come and enjoy Ash's amazing collection.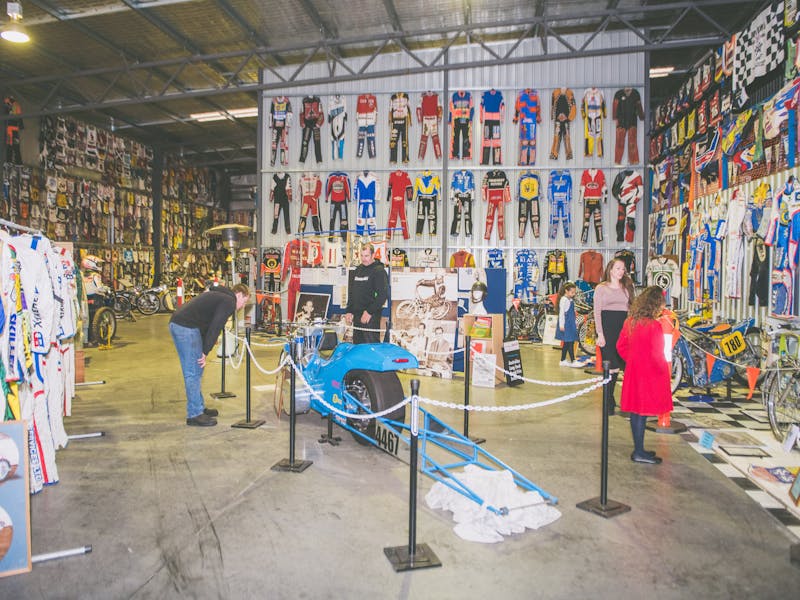 Select your region from the list below for more information on that location.