Stay
Places that suit your style
Whatever type of accommodation you fancy, there are all sorts of interesting places to kick back for the night throughout Central NSW. Continue your journey in a romantic cottage set among the vines of a cool climate vineyard, or with a genuine Aussie farming family on a historic sheep farm. From charming B&Bs and boutique hotels to caravan parks and well-known favourites, there is a place here for every traveller.
Select the location for your stay and the type of accommodation you would like from the search box.
Wild and Seek
,
Oberon, New South Wales, 2787
Contacts
Email: hello@wildandseek.com.au
Phone: 0405 042 998
Online Bookings: Click here to book
Website: https://wildandseek.com.au/
Wild and Seek began in order to address the unmet needs for everyday Australians to escape the busyness of life and reconnect not only with nature but also with themselves. Built with love, our off-grid cabin is handcrafted using local, sustainable materials without compromising on design and style. Wild and Seek offers you the perfect balance of luxury comforts and off-grid living. The contemporary design focuses on bringing the outside in so you can sit back and soak it up, whether you're enjoying your morning coffee at the breakfast bar or sipping your Pinot on the back decking. Or, if you're feeling a little frisky, shower with the floor-to-ceiling windows open. Whether you're longing to chill or looking for an adventure, there will be activities for all energy levels. The purpose-designed kitchen makes you forget that you are in a tiny cabin, that is until a glance out of the window reminds you of nature's bliss. There is plentiful storage and cooking space make food preparation a joy. Wild and Seek have handpicked locally sourced food and beverage hampers that you can add to your booking at checkout, so if you've opted for this, you're in for a treat!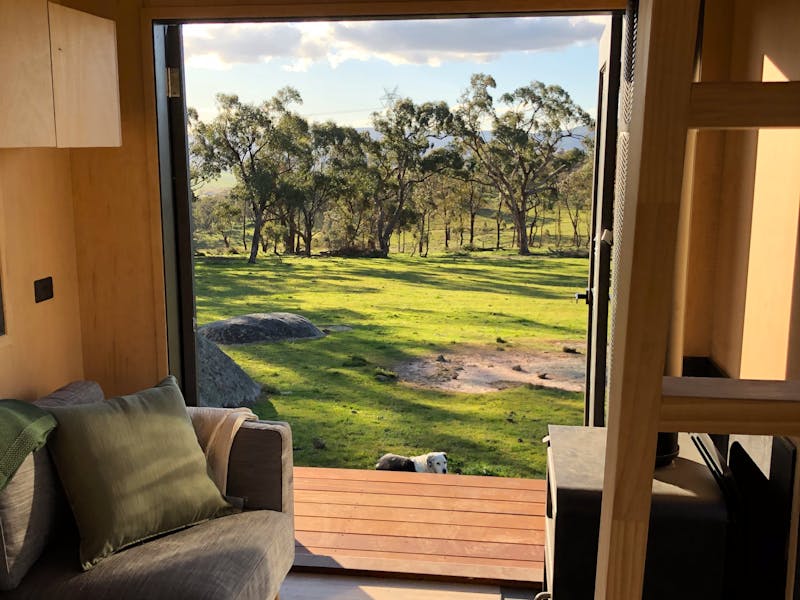 Select your region from the list below for more information on that location.